THE GOSPEL TRUTH
For do I now persuade men, or God? or do I seek to please men? for if I yet pleased men, I should not be the servant of Christ.
Galatians 1:10
THE GOSPEL TRUTH.COM
Who do you Love and respect in Church money, rich people or God?
My brethren, have not the faith of our Lord Jesus Christ, the Lord of glory, with respect of person. For if there come unto your assembly a man with a gold ring, in fine apparel, and there come also a poor man in vile raiment. (James 2:1) The reference to respect of person indicates that all earthly distinctions should not in the Church of the Lord Jesus Christ should disappear in the presence of our Lord Jesus Christ. And ye have respect to him that weareth the fine clothing, and say unto him, Sit thou here in a good place; and say to the poor, Stand thou there, or sit here under my footstool, Are ye not then partial in yourselves, and are become judges with evil thoughts? (James 2:4) This type of activity takes place every Sunday in Churches around the world. James states that you should "Hearken, my beloved brethren, Hath not God chosen the poor of this world to be rich in faith and heirs of the Kingdom which he hath promised to them that love him? (Matthew 19:24) And again I say unto you, it is easier for a camel to go through the eye of a needle than for a rich person to get into the kingdom of God. It is simple because a rich man trust more in him/her self-more than God. This is all about Love and the outward show of your love for your fellowman and God. (James 2:6-7) But ye have despised the poor. Do not rich men oppress you, and draw you before the judgment seats? Do not they blaspheme that worth name by that which ye are called? (James 2:10) For whosoever shall keep the whole law, and yet offend in one point, he is guilty of all. Do you really love your brethren? 1Corinthians 13:1 Though I speak with the tongues of men and of angles, and have not love I am become as sounding bronze, or a tinkling cymbal. Here is the true test of your love according to God's word in 1Corinthians 13:4-8 Love suffereth long, and is kind; love envieth not; love vaunteth not itself, is not puffed up, Doth not behave itself unseemly, seeketh not its own, is not easily provoked, thinketh no evil, Rejoiceth not in iniquity, but Rejoiceth in the truth; Beareth all things, believeth all things, hopeth all things, endureth all things. Love never faileth; but whether there be prophecies, they shall be done away; whether there be tongues, they shall cease; whether there be knowledge, it shall vanish away. When all these things are done away with what will you have left? Apostle Paul writes what we should have in (1Corinthians 13:13). And now abideth faith, hope, love these three but the greatest of these is Love. If you see your brothers and sisters in need and do not help you have not the love of God. How can you as a Christian with wealth live next to a poor Christian and do not help but yet say you have the love of God. Jesus says in John 8:44 Ye are of your father the devil, and the lust of your father ye will do .He was a murder from the beginning, and, and abode not in the truth, because there is no truth in him. We he speaketh a lie, he speaketh of his own; for he is a liar, and the father of it.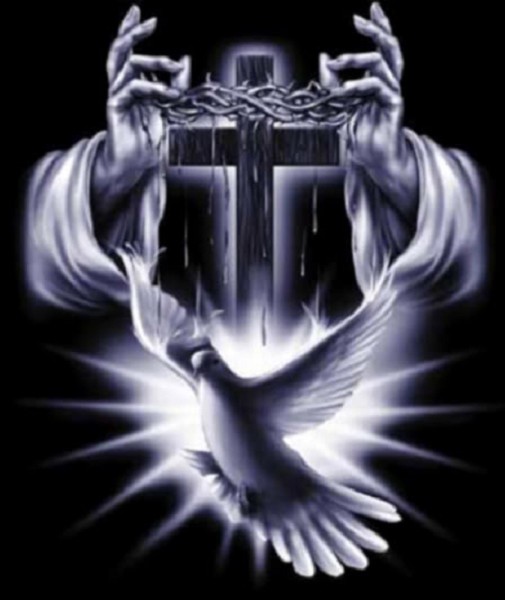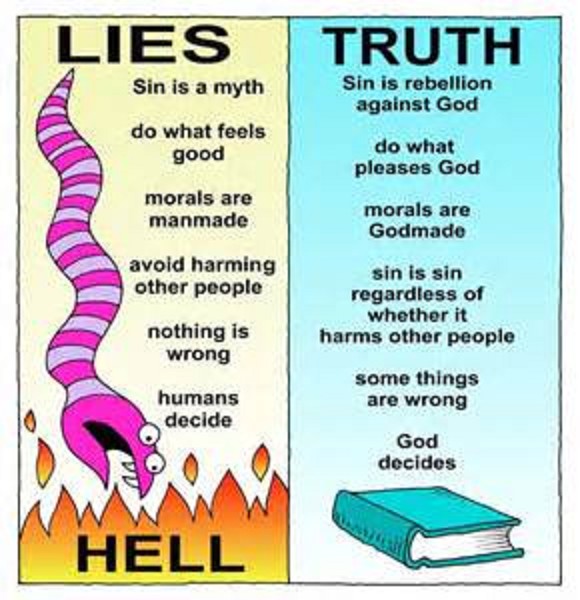 Posted By: 1/30/2015 6:19:10 PM
---

Make Your Calling and Election Sure
And we know that all things work together for the good to them that love God, to them who are the called according to his purpose. For whom he did foreknow ,he also did predestinate to be conformed to image of his Son, that he be the first-born among many brethren. Moreover, whom he did predestinate, them he also called; and whom he called, them he also justified; and whom he justified, them he also glorified. Romans 8:28-29 Now if any man build upon this foundation gold,silver, precious stones, wood, hay,stubble- Every man's work shall be made manifest; for the day shall be revealed by fire; and the fire shall test every man's work of what sort it is. If any man's work abide which he hath built upon it, he shall receive a reward. IF ANY MAN'S WORK SHALL BE BURNED,HE SHALL SUFFER LOSS;BUT HE HIMSELF SHALL BE SAVED,YET AS BY FIRE. 1Corinthians 3:12-15 And beside this, giving all diligence, add to your faith virtue; and to virtue, knowledge, self-control; and to self-control, patience; and to patience, godliness; And to godliness, brotherly kindness; and to brotherly kindness, love. For if these things be in you, and abound, they make you that ye shall neither be barren nor unfruitful in knowledge of our Lord Jesus Christ. But he that lacketh these things is blind and cannot see afar off, and hath forgotten that he was purged from his old sins. Wherefore the rather ,brethren, give diligence to make your calling and election sure; for if ye do these things, ye shall never fall. 2Peter 5-10 Examine yourself and make sure you are in the faith. But there were false prophets also among the people, even as there shall be false teachers among you, who secretly shall bring in destructives heresies, even denying the LORD that brought them, and bring upon themselves swift destruction. And many shall follow their pernicious ways, by reason of whom the way of truth shall be evil spoken of. And through covetousness shall they, with feigned words, make merchandise of you; whose judgment now for a long time lingereth not, and their destruction slumbereth not. For if God spared not the angles that sinned ,but cast them down to hell, and delivered them into chains of darkness, to be re-served unto judgment. 2Peter2:1-6 Are you sure you have been called? Therefore, let all the house of Israel know assuredly, that God hath made that same Jesus ,whom ye have crucified, both Lord and Christ. Now when they heard this ,they were pricked in their heart, and said unto Peter and to the rest of the apostles, Men and brethren, what shall we do? Then Peter said unto them, Repent ,and be baptized, every one of you ,in the name of Jesus Chris for the remission of sins, and ye shall receive the gift of the Holy Spirit. Act 2:36-38 without the fullness of the Holy Spirit you have no calling.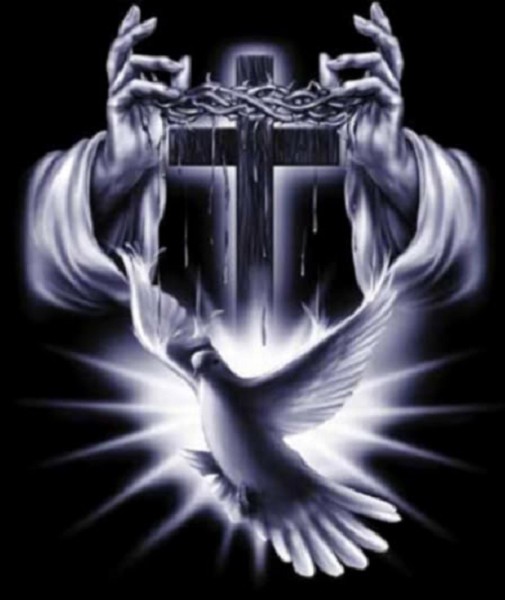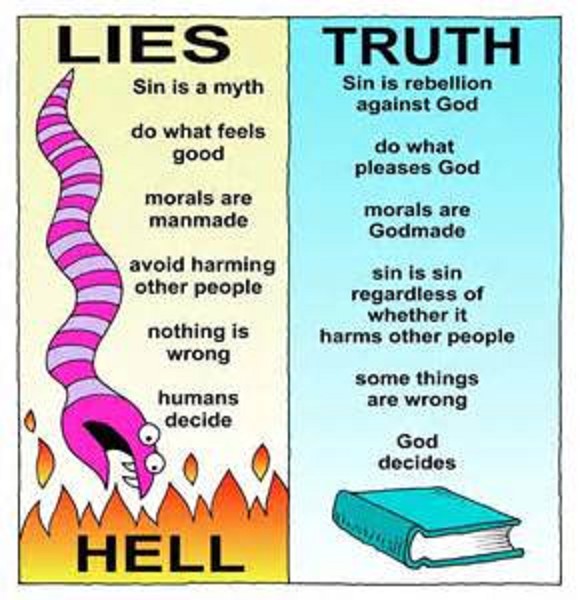 Posted By:
Rev. Dr. Leonard G. Peters Sr.
1/25/2015 9:20:12 PM
---

Rightness vs Wickness
Proverbs 16:1-7 The preparations of the heart belong to man, but the answer of the tongue is from the Lord. All the ways of a man are clean in his own eyes, but the Lord weigheth the spirits. Commit thy works unto the Lord ,and thy thoughts shall be established. The Lord hath made all things for himself; yea , even the wicked, for the day of evil. Every one who is proud in heart is an abomination to the Lord; though hand join in hand, he shall not be unpunished. By mercy and truth iniquity is purged; and by the fear of the Lord man depart from evil. When a man's ways please the Lord, he maketh even his enemies to be at peace with him. Proverbs 15:1-6 A soft answer turneth away wrath, but grievous words stir up anger. The tongue of the wise useth knowledge aright, but the mouth of fools poureth out foolishness. The eyes of the Lord are in every place, beholding the evil and the good. A wholesome tongue is a tree of life ,but perverseness therein is a breach in the spirit. A fool despiseth his father's instruction but he that regardeth reproof is prudent.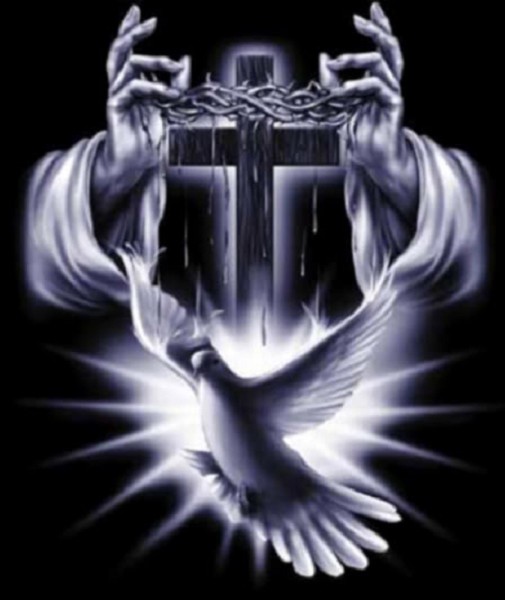 Posted By:
Dr. Leonard G. Peters Sr
1/29/2015 9:53:29 PM
---

Do You Know Jesus?
St John1:-14 In the beginning was the Word, and Word was with God, and Word was God. The same was in the beginning with God. All things were made by him; and without him was not any-thing made that was made. Jesus is God manifested in the flesh. And the Word was made flesh, and dwelt among us and we beheld his glory ,the glory as the only begotten of the Father, full of grace and truth. Isaiah 45:22 Look unto me, and be saved ,all the ends of the earth; for I am God and there is none else. Act4:12 Neither is there salvation in any other; for there is no other name under heaven given among men, whereby we must be saved.Ephesians4:4-6 There is one body, and one spirit, even as ye are called in one hope of your calling; One Lord, one faith, one baptism. One God and Father of all, who is above all, and through all, and in all. Isaiah 7:14 Therefore the Lord himself shall give you a sign; Behold ,the virgin shall conceive, and bear a son, and shall call his name Immanuel. Matthew 1;23 Behold the virgin shall be with child ,and shall bring forth a son, and they shall call his name Immanuel ,which being interpreted, is God with us. Isaiah 9:6 For unto us a child is born ,unto us a son is given and the government shall be upon his shoulder ,and his name shall be called Wonderful, Counselor, The Mighty God, The Everlasting Father, The Prince of Peace. 1John 5:7 For there are three that bear record in heaven, the Father, the Word, and the Holy Spirit; and these three are one. Genesis 1:26 And God said, Let us make man in our image, after our likeness; and let them have dominion over the fish of the sea, and over the fowl of the air, and over the cattle ,and over all the earth, and over every creeping thing that creepeth upon the earth. And there are three that bear witness in earth, the Spirit, and the water, and the blood; and these three agree in one. Romans 1:8 Concerning his Son ,Jesus Christ our Lord ,who was made of the seed of David according to the flesh, And declared to be the Son of God with power, according to the spirit of holiness, by the resurrection from the dead;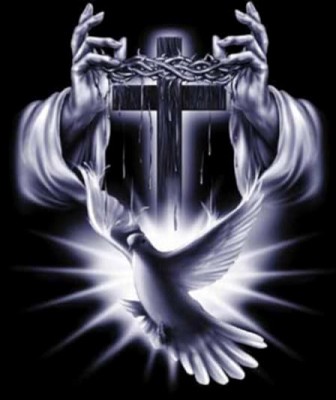 Posted By:
Dr. Leonard G. Peters Sr.
12/8/2014 11:07:51 PM
---

When did you leave the truth?
The true test of the gospel is the grace of God. The apostle Paul states in Galatians 1:6-10.I marvel that ye are so soon removed from him that called you into the grace of Christ unto another gospel.Which is not another;but there are some that trouble you,and would pervert the gospel of Christ. But though we, or angel from heaven,preach any other gospel unto you than that which we have preached unto you, let him be accursed.As we say before,so say I now again, If any man preach any other gospel unto you than that ye have received, let him be accursed. For do I now seek the favor of men, or God? Or do I seek to please men? For if I yet pleased men, I should not be the servant of Christ. Mankind is forever seeking the true secrets of the bible and its truth; but David stated in Psalms 25:14 The secret of the Lord is with those;who fear him and he will show them his covenant.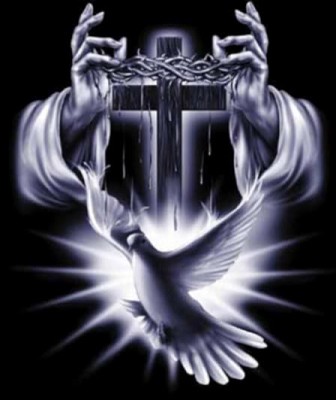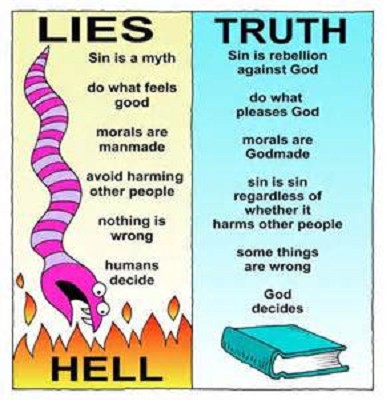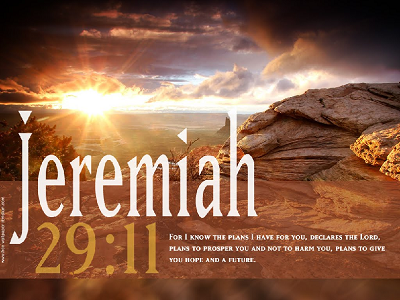 Posted By:
Dr. Leonard G. Peters Sr.
11/11/2014 2:35:23 AM
---